Representation, whether plain as a bad eyebrow job or as subtle as a carefully-coordinated outfit, is slowly but surely growing for the LGBTQ+ community in Hollywood.
More and more actors are opening up about their gender and sexuality, emboldened by the lesser potential for backlash aimed in their direction. While some prefer to maintain their privacy – not out of fear but out of "God, the paparazzi are getting on my nerves about this!" – others proudly announce engagements, display breakups for all the world to see, and post their vacation snaps featuring their beloved partners – and sometimes kids too!
We still aren't where we need to be when it comes to equal treatment and opportunity for a lot of folks in Show Business but with the list of openly gay stars growing each year and the support for them following suit, it's only a matter of time before the score evens out.
In this article, we celebrate some of the hottest gay actors of all time who are proudly flying the flag for our awesome LGBTQ community.
1. Olly Alexander
Olly Alexander is a man of many talents as well as many troubles in his younger days. He appears in the British BBC TV series It's a Sin, which covers the times leading up to the devastating AIDS epidemic. By contrast, be sure to check him in the ghoulish homage to all things gothic, Penny Dreadful.
Along with his acting accolades, Olly is also widely known for his role as the lead singer of the pop-synth band Years & Years and his documentary Growing Up Gay. The film not only shares the stories of other LGBTQ youths struggling against outside prejudice and their own mental health but also reveals Alexander's own battles as someone who grew up knowing he was gay in a world that doesn't always accept that. When he isn't performing, he visits schools and gives inspiring, inclusive talks as an LGBTQ role model. We could definitely use a few more role models in the world, not just for the younger generation in our community, but for just about everybody!
The moment when Olly stole our hearts was when he gave this rousing speech at the 2019 Glastonbury Festival promoting LGBTQ rights and calling for the elimination of racism, ableism, and sexism.
2. Luke Evans
Luke Evans is one of the biggest and most versatile actors to quietly come out in recent years. He has never been all that vocal about his preference in partners, mostly due to pressure from agents and publicists hoping to "preserve" his burgeoning career. But he certainly isn't willing to hide the facts either!
Although he's currently single, many posts on Luke's Instagram feature his former boyfriend, director Rafa Olarra. That same Insta feed feature some pretty smokin' hot thirst traps too we might add!
Originally from Wales, some of Evans' biggest roles include films such as Dracula Untold and the heroic Bard in The Hobbit trilogy. We also loved him in his role as the vile and vain Gaston in Beauty and the Beast, which was quite a novel film for Disney in that they featured their first gay character – LeFou, who is shown to have feelings for Gaston. Perhaps in a different universe, there would have been an alternate ending where the antagonist survives, gets over his massive ego, and he and LeFou could find themselves a nice cottage to cover in antler-themed décor… A Disnerd can dream, can't they?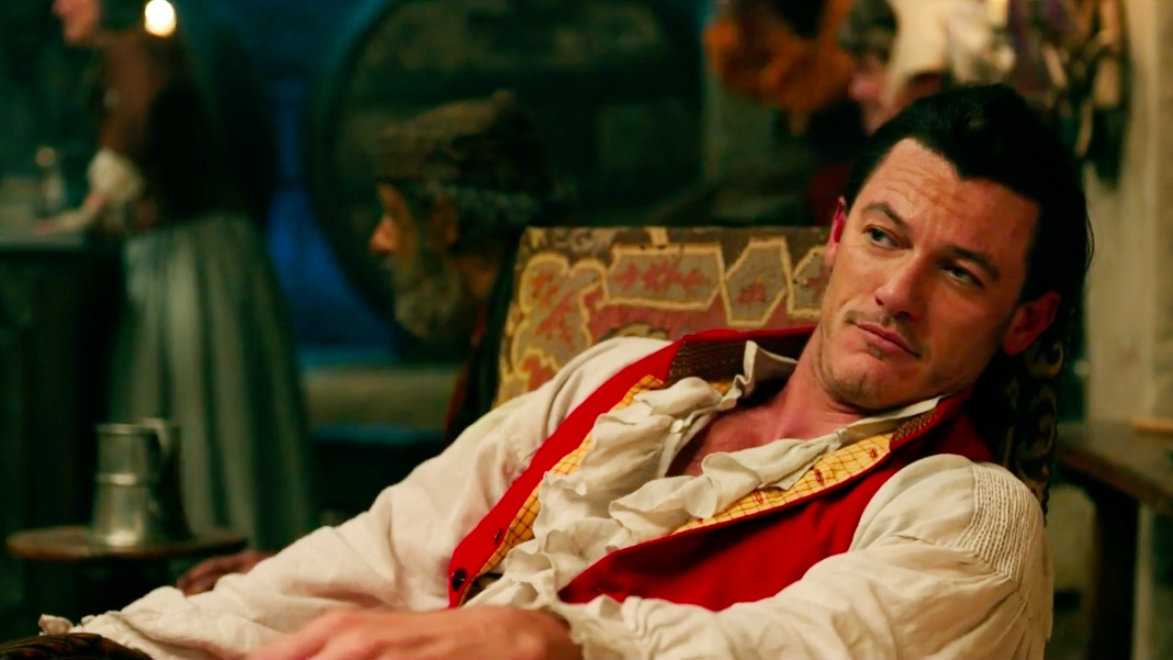 3. Jeffery Bowyer-Chapman
Oh Mr Jeffery – you sure can charm the pants off us with that gorgeous Canadian smile of yours! And those beautiful eyes…
Jeffery Bowyer-Chapman got an interesting start in life; while his bio-dad is Jamaican and his mother is from the UK, he grew up with an adoptive family in the chilly climate of Alberta, Canada. He also grew up knowing that he was different from all the athletes and hunting enthusiasts, as he wanted nothing more than to be a performer.
With the support of his family, and in spite of the more conservative views of his hometown, he made that dream come true with his starring role as Jay on UnReal. While the character originally was written as straight, once the show got picked up beyond the pilot episode, one of the producers offered to revise him to be more attuned to the actor's truth. If only more shows and networks would take up this habit, we'd have quite a few more diverse shows to watch!
Jeffery has also served as a (questionable!) judge on the RuPaul Canada's Drag Race spinoff and has done stints as a fashion model since he was sixteen.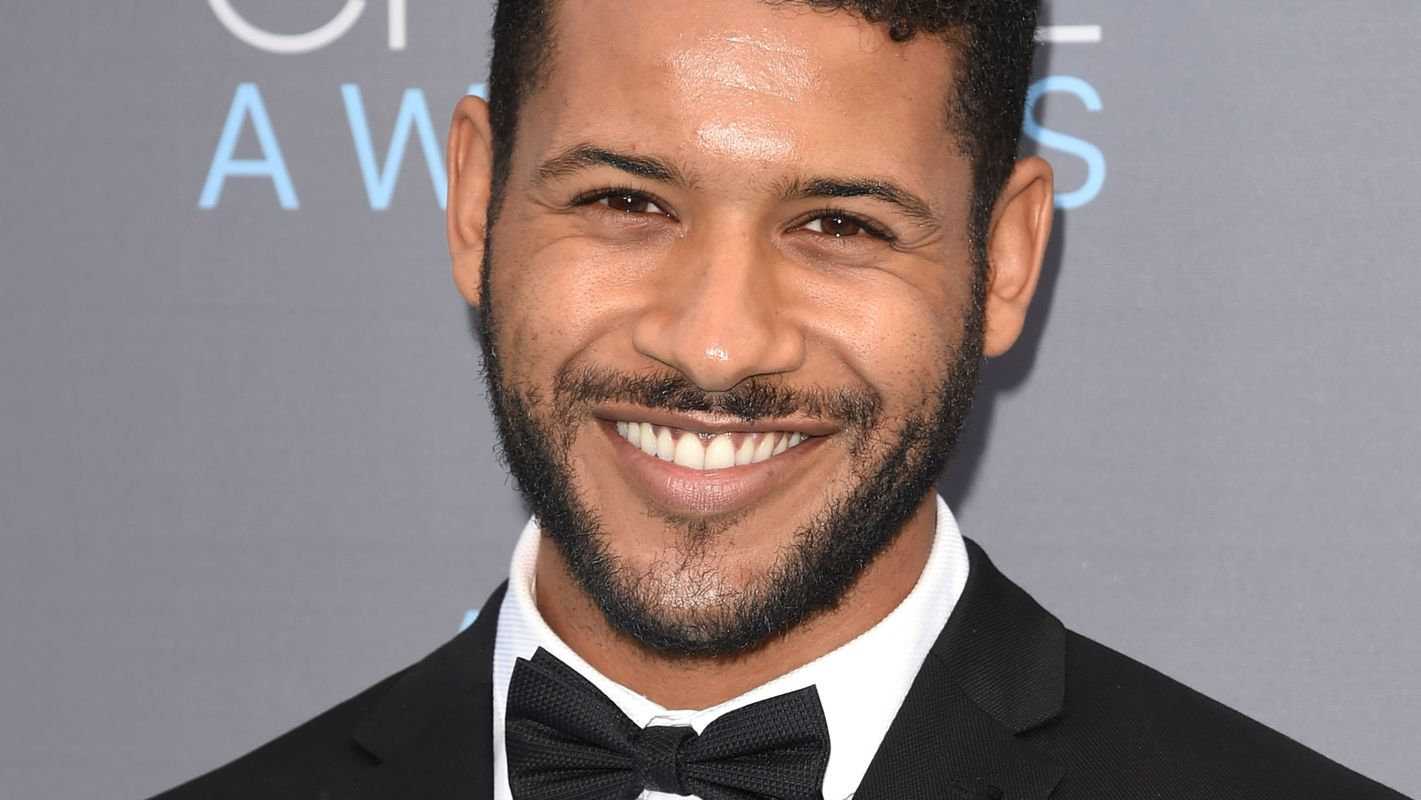 4. Neil Patrick Harris
Neil Patrick Harris is probably one of the most widely recognized members of the gay community in Hollywood since he came out in an interview in 2006. We know he's gay. You know he's gay. People that don't know him from their neighbor's house cat know he's gay!
But Harris himself wasn't so sure until Burt Reynolds (yes, you read that name right!) jokingly kissed him on the set of the B.L. Stryker detective drama TV series back in the 1980s. And if you were a fan of his more recent role as the suave womanizer Barney on How I Met Your Mother, you were probably incredibly shocked when you found out the truth – we sure were! More recently, Harris starred in the 2021 BBC hit series It's A Sin (alongside Olly Alexander), putting on quite an impressive British accent!
Whilst Neil PH has dated women in the past, we think it's safe to say he prefers life with his husband, David Burtka, and their adorable twins, Gideon Scott and Harper Grace.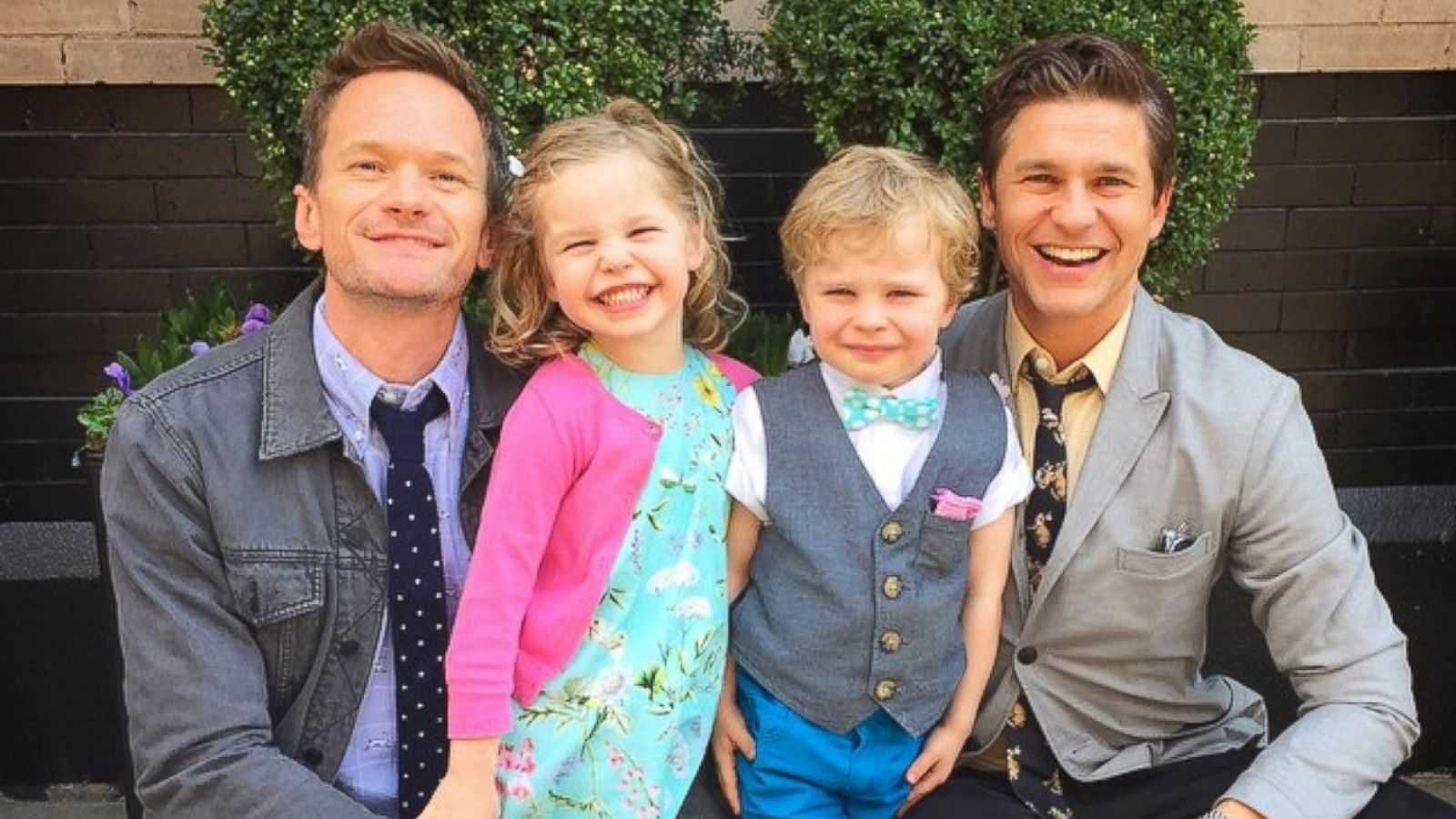 5. Ben Whishaw
Ben is a cutie! You just can't help but fall for his boyish charm…
Ben has appeared in many blockbusters like the voice of Paddington Bear, the next generation of Mr. Banks in Mary Poppins Returns, Suffragette, The Danish Girl, and as the Millennial Q in the James Bond films – Skyfall, Spectre, and No Time To Die. He's also starred in major dramatic plays like "Hamlet" and "The Crucible". In other words, when it comes to acting, this dude's far more than just a pretty face!
But the cherry on the cake? We remember being super excited when Ben famously came out in 2013. Whilst being in the spotlight outside of character roles was never his forte, he did open up enough to reveal that he and his partner, Mark Bradshaw (aren't rhyming last names a good sign?) – entered into a civil partnership in 2012. We're definitely super excited to see more of Ben W's upcoming movies!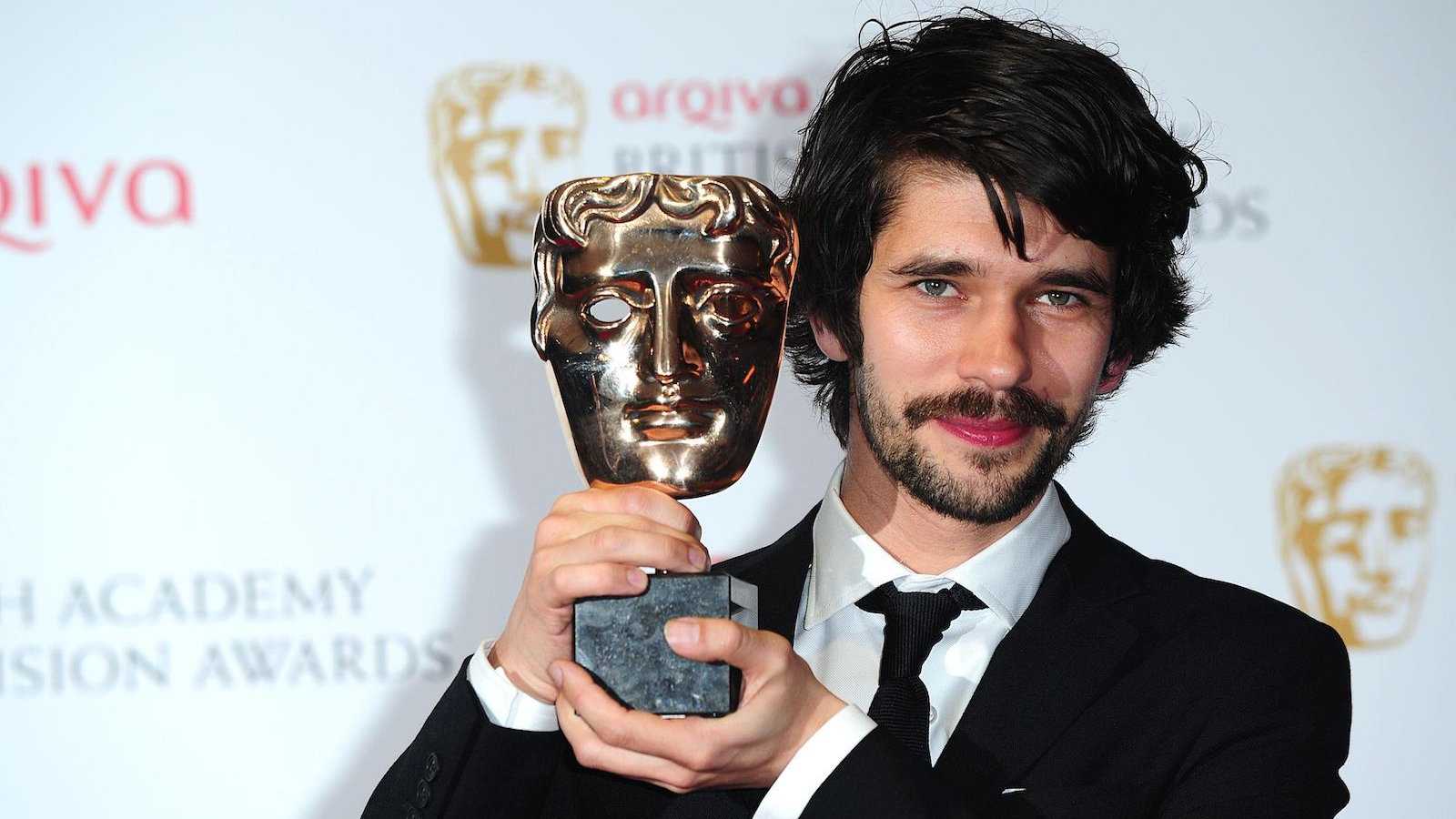 6. Matt Dallas
Oh Mr Matty, you just needs to show us a fraction of that sweet smile of yours and our hearts go crazy…
Matt Dallas of Kyle XY fame didn't come out to the wider world until years after his debut show was off the air, though it was no choice of his own. Producers and agents (a bossy bunch, aren't they?!) urged him to keep mum about his sexuality given the uncertain climate of early 2000s Hollywood. However, in 2013, he decided that hiding himself was no longer suitable.
Other big screen roles we loved seeing Matt star in include the pastor John in supernatural horror film Along Came the Devil, Greg Carlyle in the Lifetime thriller film A Daughter's Plan to Kill, and as Bobby Browning in the romantic comedy Nearly Married.
On the relationship front, Matt married the drop-dead gorgeous musician, Blue Hamilton in July 2015. Later that year, the handsome pair announced on their Matt and Blue Youtube Channel that they had adopted a two-year-old boy called, Crow.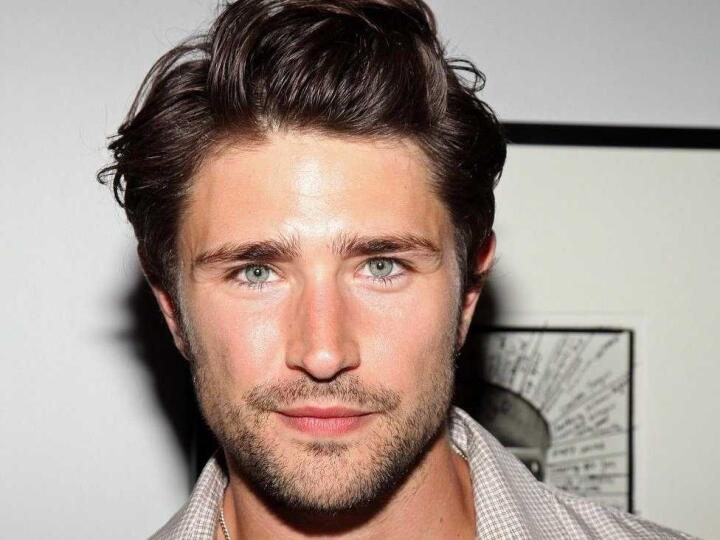 7. Keiynan Lonsdale
Keiynan is a Nigerian-Australian actor, dancer, and singer-songwriter. He's also ridiculously captivating to watch on screen, especially when he melted our hearts in Love, Simon!
When it comes to his sexuality, he prefers not to use labels for himself but nonetheless proudly claims his identity in all the facets of his career. Not only is he an award-winning actor, but also a successful fashion model (he walked at the Paris fashion week no less!) and musician with a powerful and colorful single: Rainbow Dragon. And there was also that adorable moment in RuPaul's Drag Race: All-Stars 4 when he sat as a guest judge on the 'Snatch Game of Love' task…swoon!
Though he may have been bashful in his younger years, outside of performing at least, he exudes confidence and hopes to inspire up-and-coming art lovers to follow their hearts. We know we're definitely inspired to keep doing what we love together, both by celeb icons and our wonderful audience!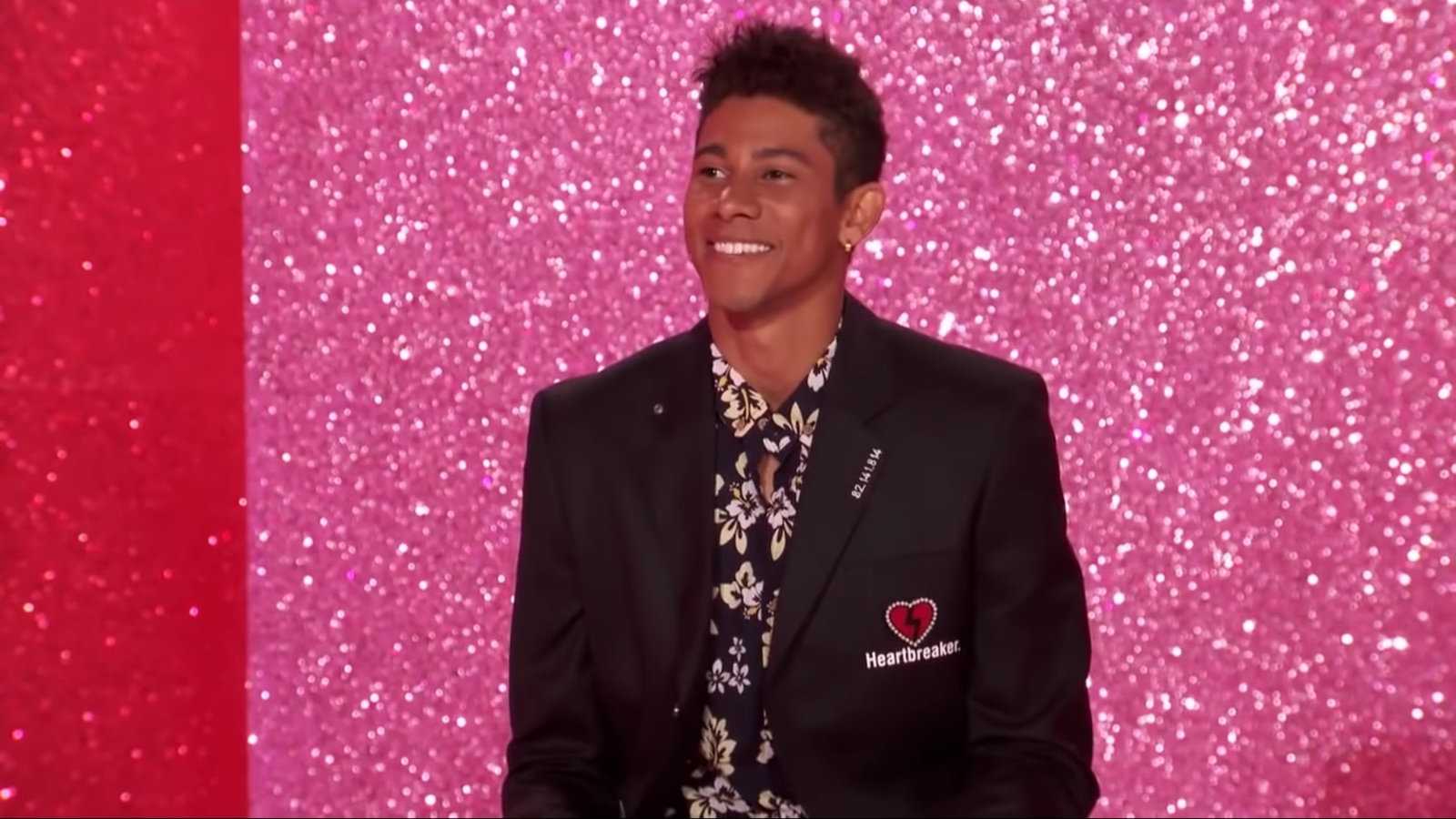 8. Luke Macfarlane
Does Luke Macfarlane look familiar to you? Does he give you unusually festive vibes, no matter the current season? Well, if you're a fan of Hallmark Channel's abundant plethora of Christmas movies (and who isn't?!) – you've probably seen him quite frequently.
In recent years, the world capital of cheesy rom-coms that put viewers in the holiday spirit has cast him in eight different films. Granted, one of them was actually a Valentine's flick, but that's still seven gingerbread cookie-cutter Christmas movies under his belt. Makes you wonder if he's actually that holly-jolly in real life or he just looks good in ugly Christmas sweaters?
This super handsome Canadian has also had quite a few boyfriends peppered throughout his time on the small screen, including Wentworth Miller, but overall he's a pretty private guy that keeps his work and personal life as separate as possible.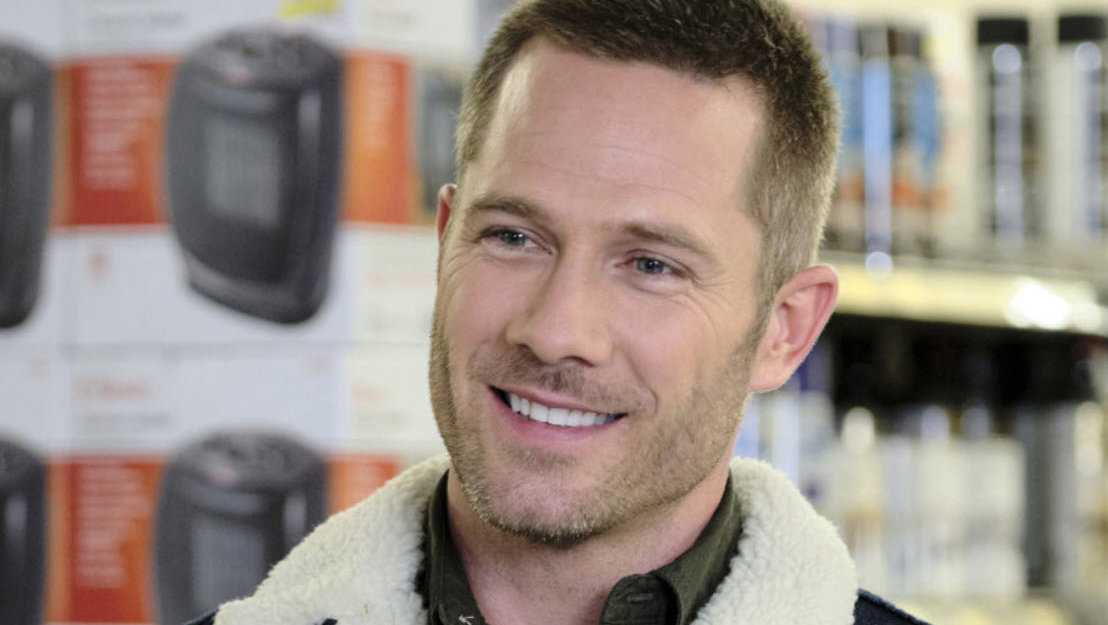 9. Brian J. Smith
We've all swooned over the super likable cop, Will Gorski in the Netflix hit, Sense8 right? Especially after those pretty racy scenes with Lito…
Brian also starred in the main role in Treadstone – a serial spin-off of the "Bourne" movies. Upcoming blockbusters to look out for him include the long-anticipated, Matrix 4.
Brian famously came out in a 2019 interview with Attitude Magazine, in which he revealed that he couldn't always be open about who he was growing up. Being a native Texan that grew up during the much more conservative 1980s, it's no wonder that he felt like the odd man out until he set foot on stage. That was one place he could be anyone he wanted without having to worry about facing judgy neighbors and other assorted nay-sayers. He, fortunately, didn't have to worry at all about his family, who lowkey knew all along and encouraged him regardless of "popular" opinions at the time.
Non-LGBTQ+ friends and family members being supportive is often the difference between thriving and surviving for many of us, but nobody should ever have to beg or fight for it.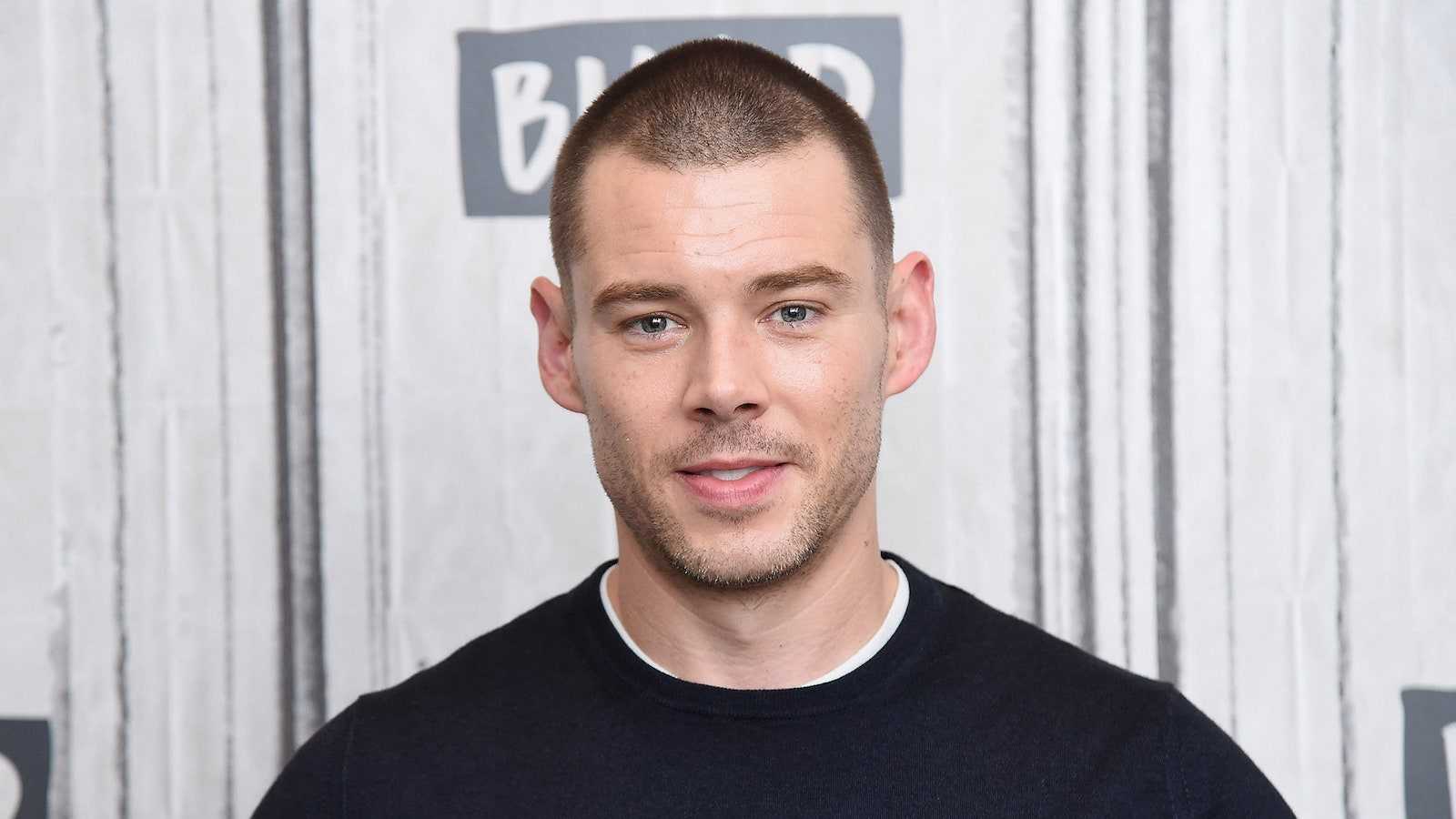 10. Darryl Stephens
Darryl Stephens and his most notable role, the lead character in the TV dramedy of Noah's Arc, have quite a bit in common, which is a blessing with a tinge of a curse. While both he and the titular character seek more than casual hookups and vapid text message exchanges, their personalities are not wholly interchangeable, as he has limits that Noah did not.
This, however, seems to get lost in translation when it comes to hopeful fans reaching out for advice and potential partners reaching for a "relationship." Some people just can't take a hint, jeez. Nevertheless, he hopes to continue bringing his audience positive examples of a gay black man finding healthy love in a business that often pushes the opposite as the stereotype.
Other movies to check out the dashing Darryl in include From Zero To I Love You, Bolden, Boy Culture, and Another Gay Movie.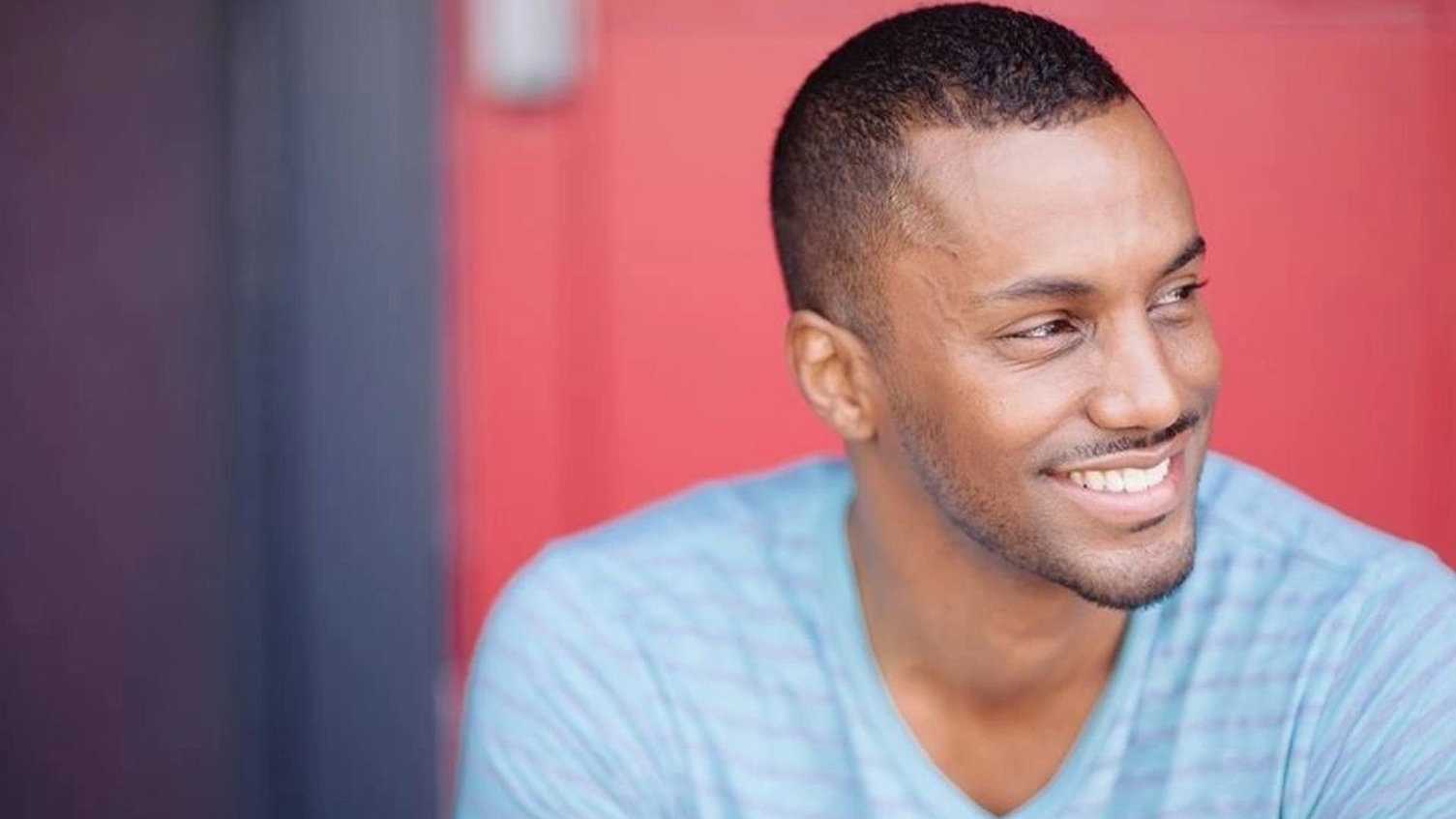 11. Blake Young-Fountain
Blake Young-Fountain has dedicated every minute he had available to honing his acting skills since he was teeny tiny, even if it meant staying out of the dating game and social scene for the time being. Sad as that is for potential beaus, his fans certainly appreciate his efforts.
Given his performances in The Skinny and Blueprints, it comes as no surprise that he's so devoted to perfecting a wide range of mannerisms and quirky habits that give each character unique personalities. He provides a shining example of what Hollywood, LGBTQ, or otherwise, should be: committed and passionate about his work without the ulterior motives underneath.
Other gems to see Blake in include Grownish, The Mindy Project, Pet Peeves, I Am Michael, Let Clay Be Clay, and The Houseboy. A quirky fact we love about Blake Y-F, his mother loved the soap opera Dynasty so much that she named him after her favorite character – Blake Carrington!
12. Lance Bass
Any NSYNC groupie worth their salt knows about Lance Bass – he was the bass singer in the insanely popular boy-band after all. But the world at large didn't know (only suspected!) that he was gay until he announced his relationship with a contestant on The Amazing Race after the 2006 season.
This wasn't his first foray into dating men, according to various sources, but it was the paparazzi catching up to the pair that led to him clearing the air himself later in an autobiography titled Out of Sync. His coming out and subsequent LGBTQ activism led to him being awarded the Human Rights Campaign's "Visibility Award" in October 2006, which we fully applaud him for!
Beyond his time in NSYNC, Lance had quite a colorful movie career, appearing in films like On The Line, Love Wrecked, and Such Good People, not to mention a whole heap of cameos in Zoolander and Cursed.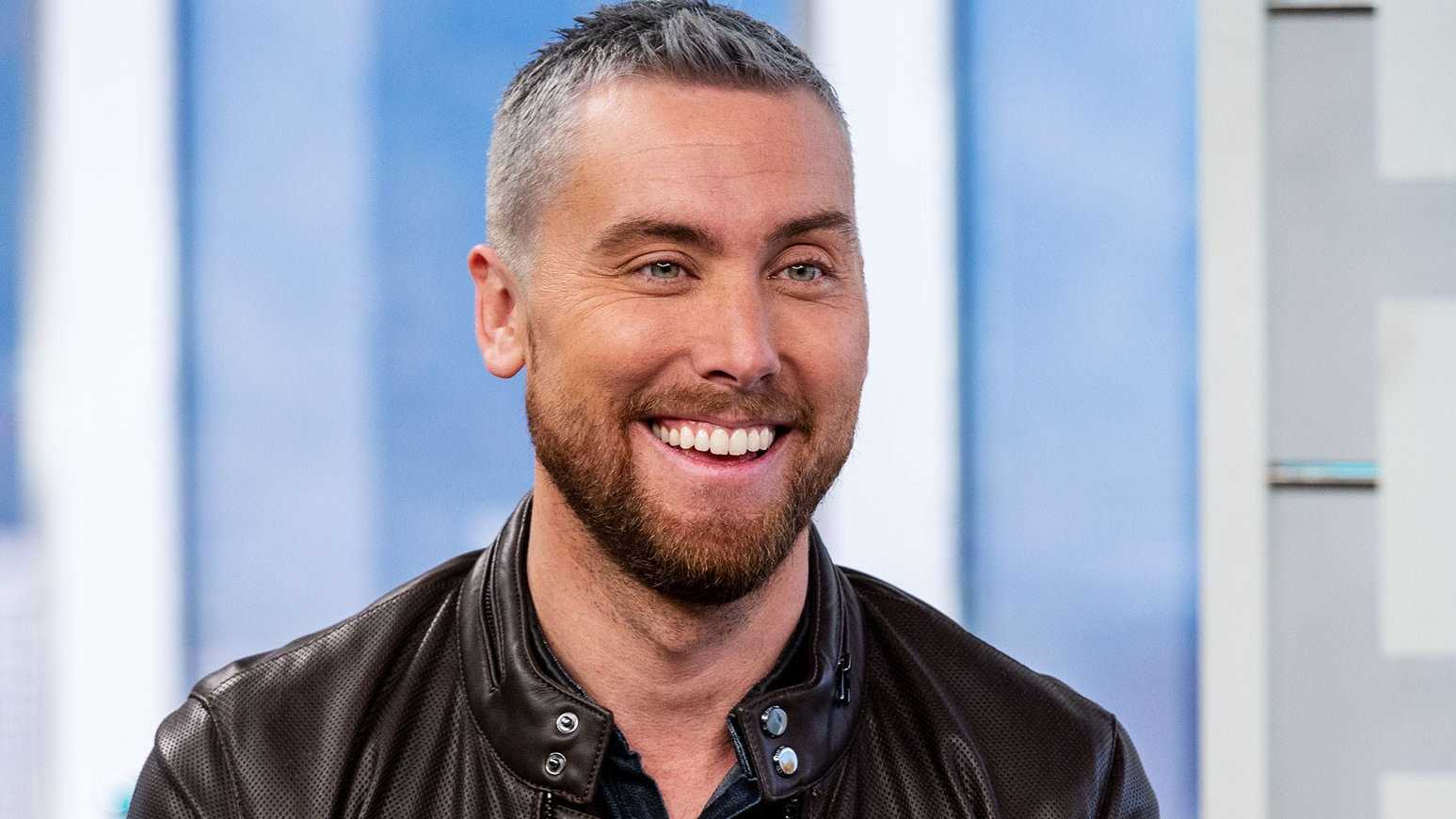 13. Jonathan Bennett
Whether he's dishing out delicious baking challenges as the host of Food Network's Cake Wars or telling Lindsay Lohan that it's October 3rd in the classic Mean Girls, Jonathan Bennett is "so fetch!" any way you look at it.
And now we're hungry just thinking about all that gorgeous dessert…
Jonathan Bennett scored the first LGBTQ romantic lead in a Hallmark Christmas movie by the name of The Christmas House, which aired during last year's holiday season. Not to mention he's also capitalizing on Aaron Samuel's never-waning fame by selling Mean Girls themed Pride shirts to benefit The Trevor Project (an excellent support hotline for LGBTQ youth).
Next time our wardrobes need sprucing up, we just may order a shirt or two!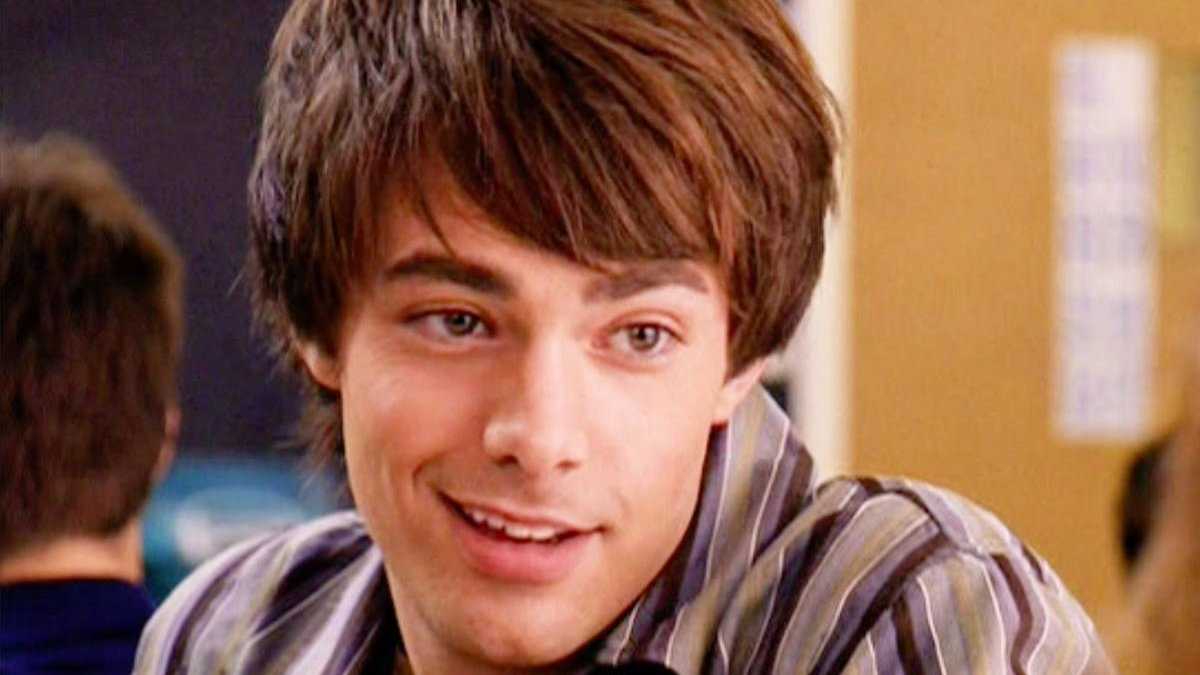 14. Zachary Quinto
Zachary Quinto, most notable for portraying Spock in the latest installments of the Star Trek universe, elected to come out in the wake of Jamey Rodemeyer's tragic suicide in 2011, rather than continue hiding from his fans and followers. He wanted to provide his viewers with the knowledge that they are not alone in their feelings, and that no amount of societal rejection should steal your love and joy.
Although he also played the primary antagonist in the Heroes series, his off-screen actions show support to his community, which we found to be nothing short of heroic! We wish it didn't take such drastic measures for us to come together and stand proud.
Other notable film roles for Zachary include starring in the Emmy nominated, American Horror Story: Asylum, Margin Call, What's Your Number? and Hotel Artemis.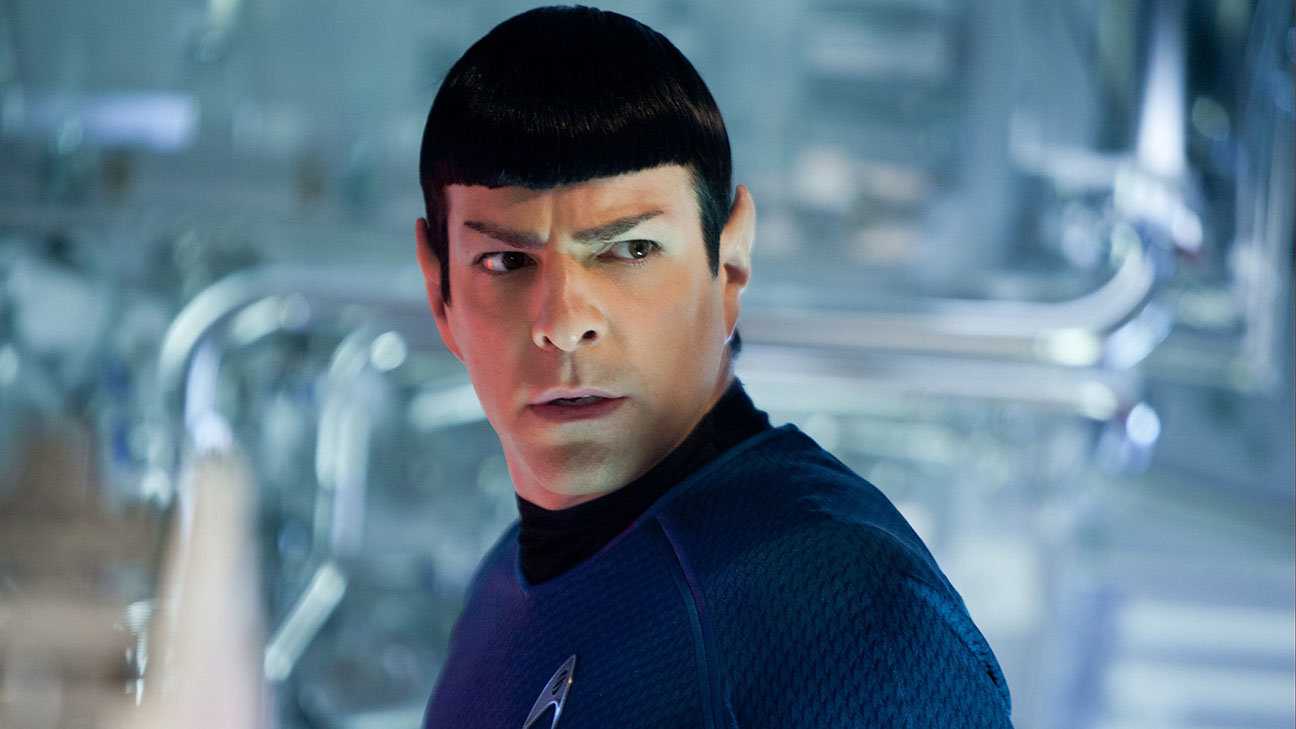 15. Wentworth Miller
Wentworth Miller hasn't always been the most forthcoming about his orientation when it comes to public curiosity. Like many other actors, he preferred to keep his love life mostly to himself unless given no other options.
Can't say we blame him; nosy know-it-alls can get tiresome, famous or not. But after denying an invitation to a Russian film festival in light of their anti-LGBTQ laws in 2014, it didn't take much to connect the dots. The Prison Break star didn't feel comfortable, and rightfully so, supporting an event in a country where his community was so vehemently ostracized and oppressed for who they love.
One day the world will be free to us all to travel and explore without having to tiptoe around, at least we hope so!
And just when Wentworth couldn't get any hotter, he also starred as the love interest in Mariah Carey's music video We Belong Together.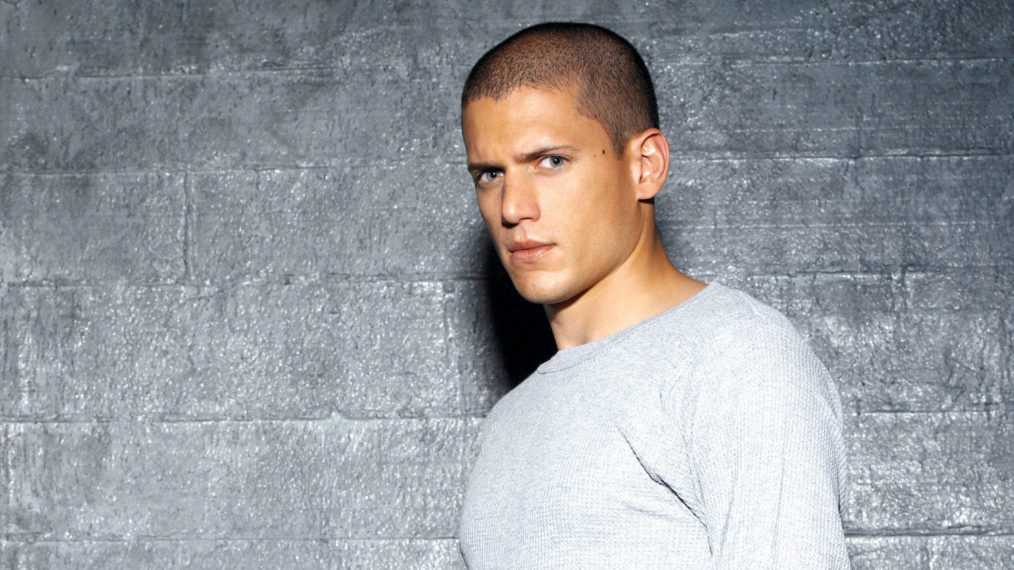 16. Matt Bomer
Any Magic Mike fans out there? Of course there are!
Channing Tatum is hard to resist no matter your orientation, as is his co-star Matt Bomer. I mean have you seen him? He's also available for soap opera fans, White Collar devotees, and those in the widespread and varying American Horror Story fanbases.
Dig guys that are into philanthropy? Same!
Bomer's your man for that too. In fact, he came out at the Steve Chase Humanitarian Awards in 2012 when he was awarded for his work in the feature film The Normal Heart, a dramatic exposé on the government's pitiful treatment of the HIV/AIDS crisis. Bomer thanked his husband, Simon Halls, and their three sons for supporting his career.
And this guy's also super talented having won a Golden Globe Award, a Critics' Choice Television Award, and even Primetime Emmy Award nomination.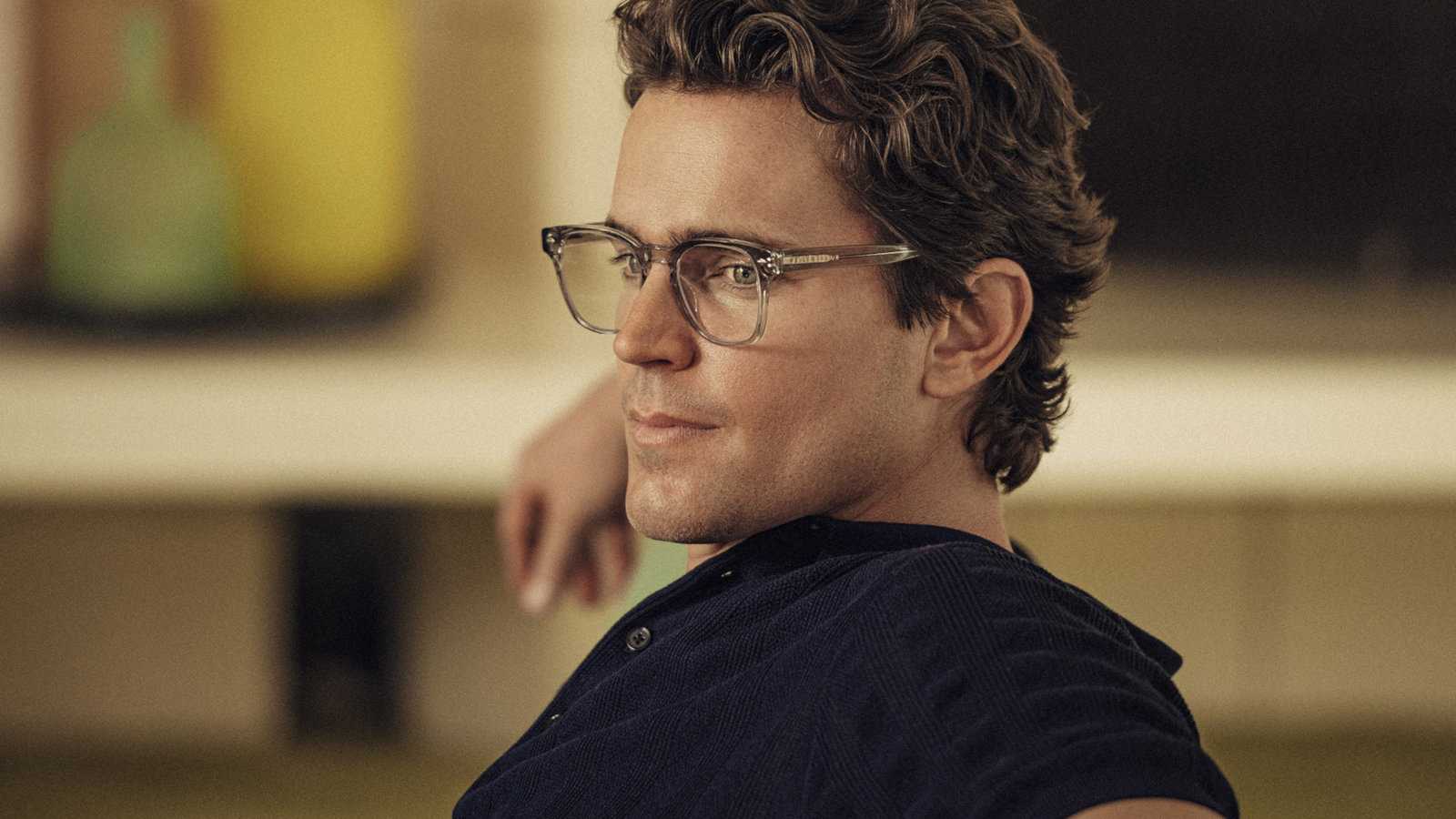 17. Cheyenne Jackson
If you have or know kids in the Disney obsession stage (or if you never grew out of yours!), you've probably seen Cheyenne Jackson in the third instalment of Descendants where he plays the crabby cerulean ruler of the Underworld, Hades.
Fiery blue hair and long leather jackets is definitely a good look for our Cheyenne!
If the children of Disney villains aren't dark enough for you, Jackson has appeared in multiple seasons of American Horror Story, one of which featured him alongside Lady Gaga as her sidekick!
The man himself is far from being an inhabitant of the doom and gloom some of his characters live in – he is a loving father of fraternal twins, 2 gorgeous pups, and husband to Jason Landau. Cheyenne keeps us entertained with all his adorable family antics on his Instagram along with the occasional thirst trap thrown in for good measure…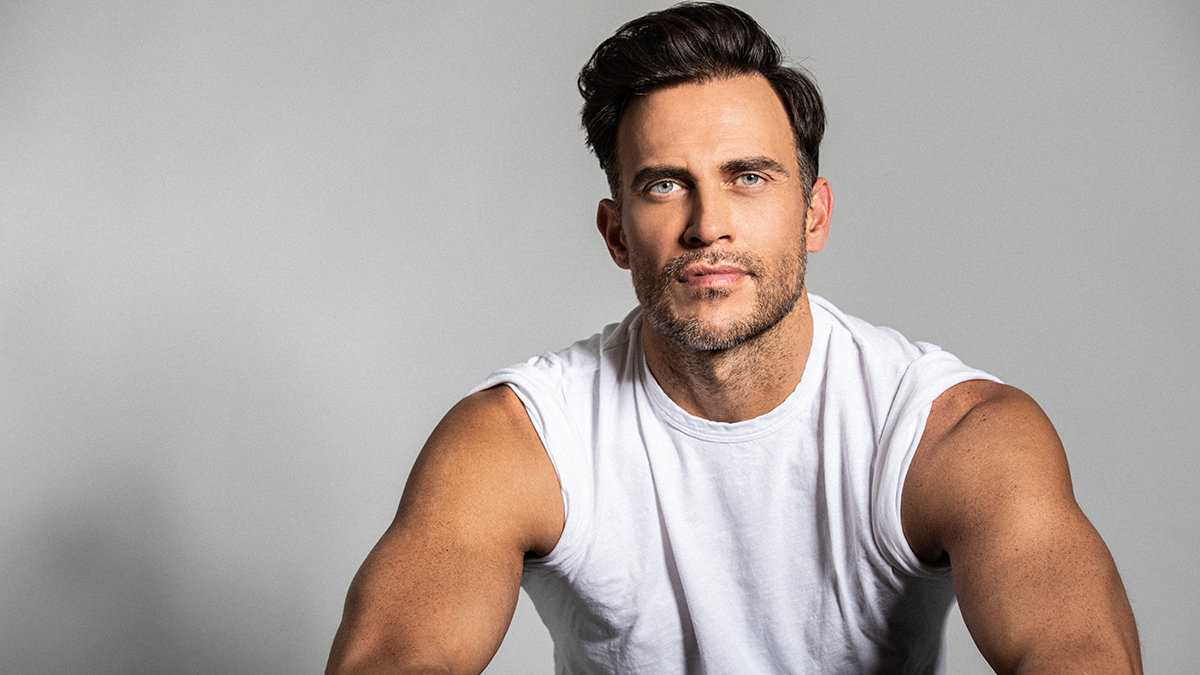 18. Michael Urie
Michael Lorenzo Urie (no relation to the lead singer of "Panic! at the Disco") has always been an actor, though before he was out, the character he played the most was a version of himself.
He is most recognizable as playing the role of Marc St. James in Ugly Betty – the assistant of Wilhelmina Slater (Vanessa Williams). He's also appeared as a guest judge in the Snatch Game episode of RuPaul's Drag Race on Season 7 (see video below).
Living in Texas in his youth, he felt pressured to hide his true self out of self-preservation, even though his peers found his gay "imitations" amusing.  Even in his early acting career, he feared being typecast if he revealed himself. However, after landing a role in The Temperamentals, it became clear that Hollywood somewhat acknowledges the fact that all LGBTQ characters don't have to fit the same two-dimensional stereotypes…as they should!
19. Chris Salvatore
If you like raunchy comedy series then we've got the perfect actor for you!
Chris Salvatore has starred as Zach in all three of the gay All You Can Eat movies between 2009 to 2012. And as an added bonus, one of his songs made it onto the soundtrack for the first of those films he appeared in. Other accolades include starring in the movies, By The Way, Paternity Leave, BearCity 3, and in the TV shows Paradise Pictures, Girlfriends of Christmas Past, and cameos in Fire Island.
If singing and acting don't quite tickle your fancy, he also does charity work for the Gay American Heroes Foundation (an anti-bullying charity) and starts GoFundMes to help out his elderly neighbors in need.
He has a heart of gold, not to mention he is incredibly easy on the eyes too.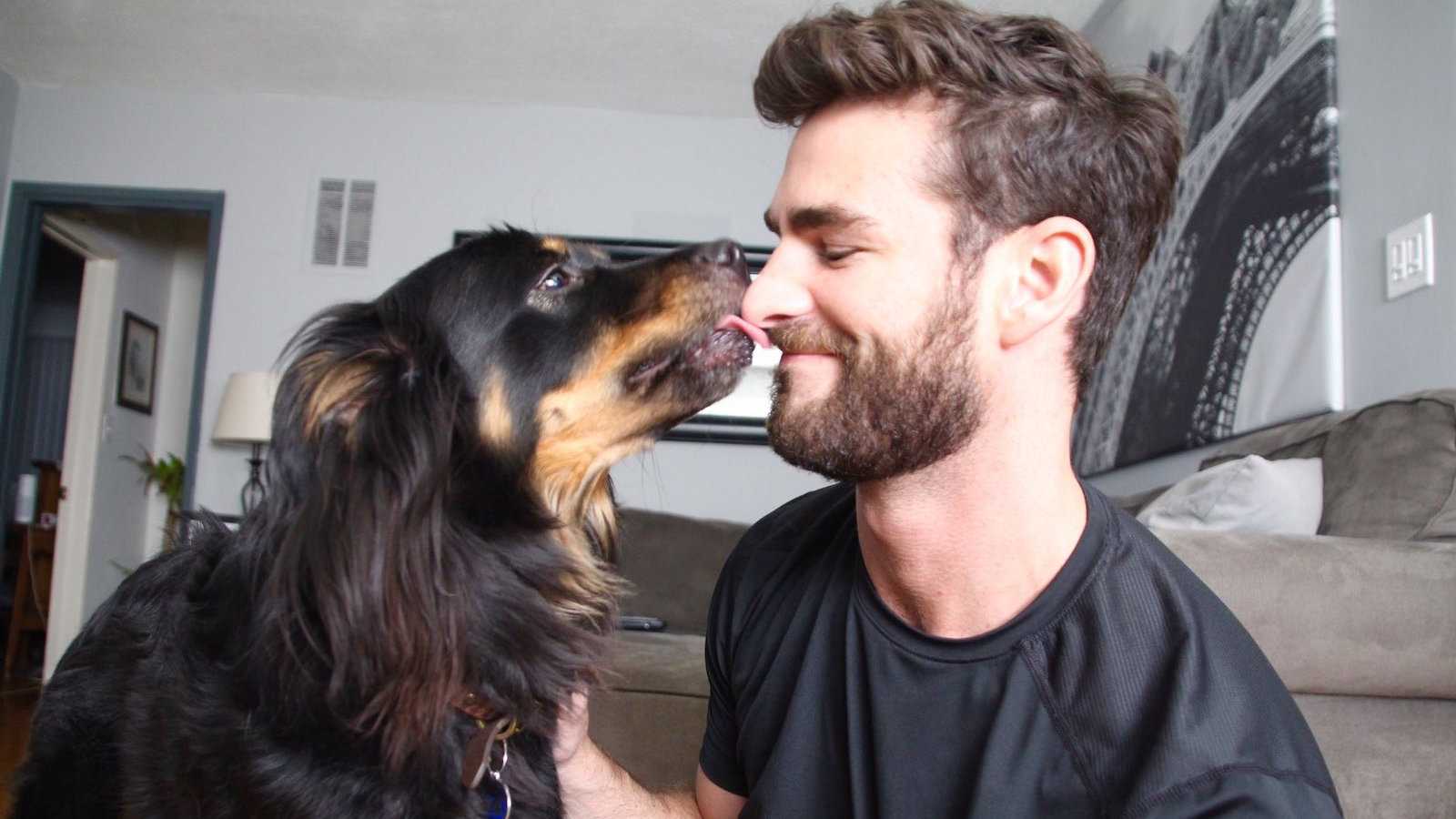 20. Chris Colfer
Glee fans, rejoice – we haven't forgotten about you!
Chris Colfer had to be on this list as the portrayer of one of the most famous openly gay characters in recent times. Although everyone knew about Kurt Hummel (and Colfer himself knew about it from a young age and was proud to never have to hide it!), he only publicly came out to his fans in 2009.
After being bullied as a child for his openness, some of the offenders came back once he gained fame and claimed to be his friends. How tacky! He doesn't let the fakers get him down though, not with a successful writing career on top of his amazing acting and a gorgeous boyfriend on his arm.
Amongst a heap of awards and nominations, Chris also went on to write, star in, and produce the movie Struck by Lightning as well as writing the "Land of Stories" books.